Things are going a bit slower on the project, but I'm glad to say the dev didn't stop. On the contrary, I could work on the side editors, and really improved the heightmap editor.
Now, aside from the common features (such as raise/lower, add noise/smooth), the editor can compile your map directly into an XNA 3.1 asset (.xnb), generate a TeapotWare compatible world (xml), and run the world player to give you a better idea of what you're designing. The UI also changed a lot, and it's now much easier to use the tool.
There are still things I need to fix, but I'm now considering to sell it online. There will be a fully functionnal trial version, and the price should not be higher than 10 euros, so it could be affordable for any indie.
However, I'd like to run a beta before the first official release. If you're interested, let me know and I'll send you a version. Of course, every beta-tester will get their own licence key.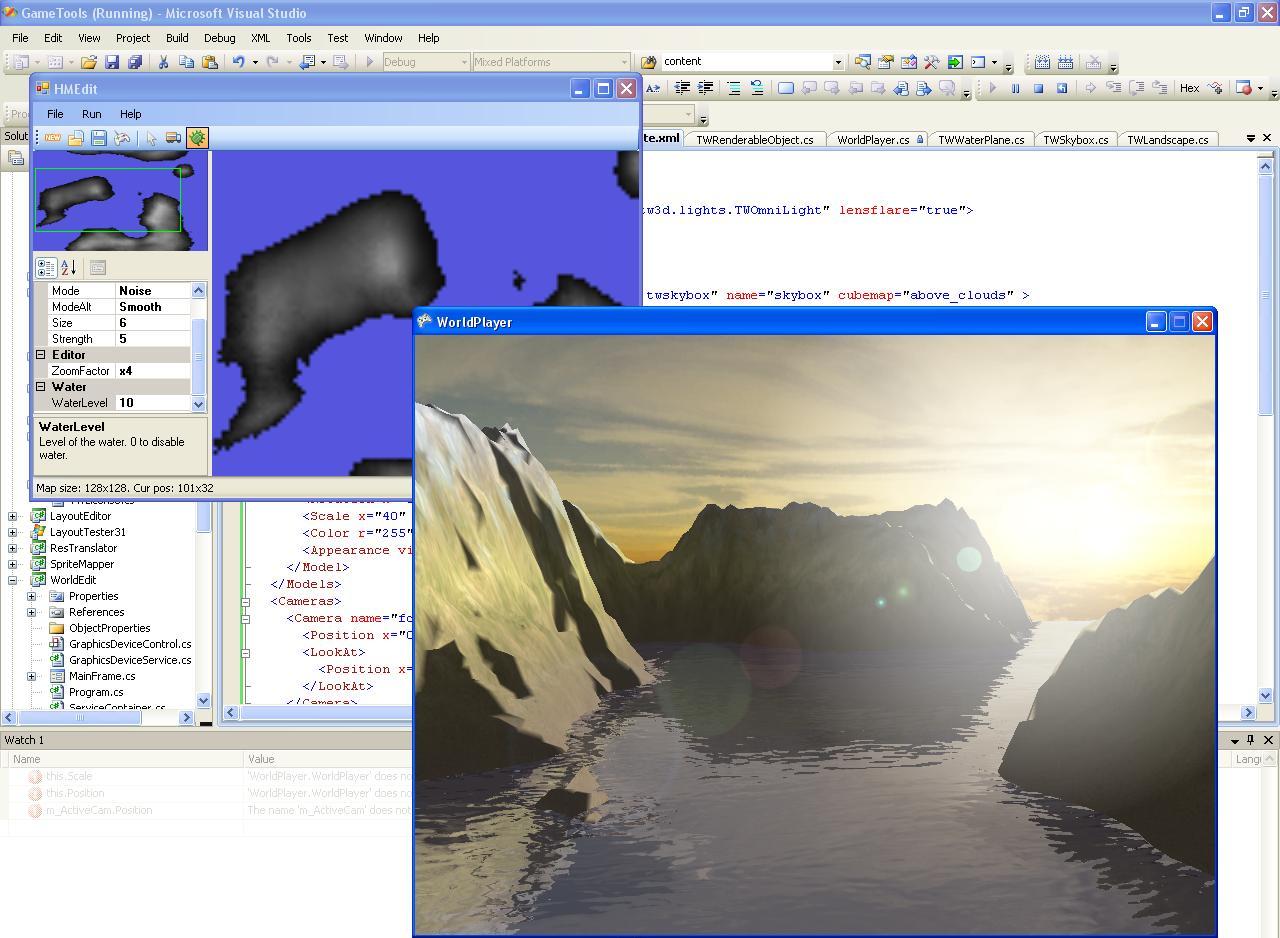 ---
Download the trial version